Harris Electronics: A tradition of value and dependability

hen you trade with Harris Electronics, you always deal with one of the owners, Carl Patterson or Scott McFalls. In business since 1985, Harris Electronics still provides goods and services to many customers who have been with the company since day one. Our experience in the business is deep, but we keep learning every day.
Big inventory, good connections
We carry a huge inventory of parts, tools, supplies, and equipment. We also have good connections to the nation's leading suppliers who can quickly ship what you want if it is not a stocked item. See our on-line line card to find out the brands we carry or can get for you.
If you have an emergency need, it is an emergency to us as well and we will go the extra mile to help keep your operation running.
Hard to find items
If you need a hard-to-find item, turn us loose on it and we will do our best to quickly find it for you at the best price. There are no guarantees, but so far, our track record is good on hard-to-find items.
Network parts
Network terminals
Projectors
PA Systems
Patch cords
Proximity switches
Relays
Sensors
Solderless wire terminals
Tape
Telephone equipment
Tools
Transformers
Transistors
Uninterruptable
power supply
Repairs and more!
Click here for our line card
We carry these
items and more
Batteries
Breakers
CCTV and monitors
Cable and wire
Cable ties
Capacitors
Chemicals
Circuit boards
Computer equipment
Digital video recorders
Fuses
Insulators
Lights
Miniature lamps
Network equipment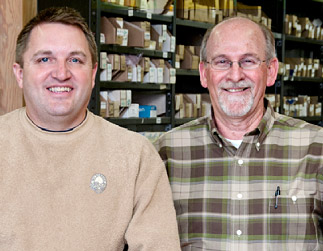 Scott McFalls and Carl Patterson, owners of Harris Electronic Distributing
Thanks for visiting our site. It is still in the development stage. If you are in the market for just about anything in the commercial / industrial electronics field, we probably have it and can surely find it for you if we don't. Give us a call and get us started on what you want. We're ready.
Thanks,
Carl and Scott